YEL insurance in 2022
The turn of the year will once again bring changes to the relevant figures for YEL insurance. We have compiled the essential information concerning the changes for 2022 below.
If you have any additional questions, we are available by phone at +358 (0)20 694 730 (weekdays 8 a.m.–5 p.m.).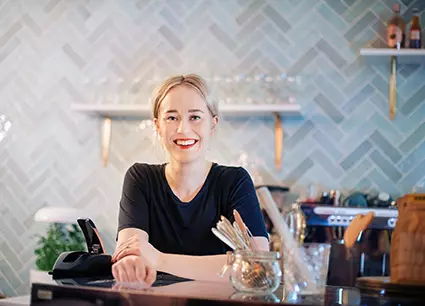 The turn of the year is a good time to ensure that your YEL income is at the appropriate level
Your YEL income should correspond to the value of your work input in your company. In practice, it refers to the monetary sum that would be paid to an employee hired to do the same work. For help in determining the YEL income in your field go to, for example, the
YEL income guide provided by the Finnish Centre for Pensions (in Finnish)
or Elo's Customer Services.
Your YEL income is automatically increased annually with the wage coefficient, but no other changes are made. It is, therefore, your responsibility to update your YEL income level to correspond to any possible changes in your entrepreneurial activities. Your YEL income has a direct impact on the social security and pension you receive at the different phases of your life. By ensuring that your YEL income is at the right level, you also safeguard your livelihood during illness, parenthood and retirement. If your YEL income falls below the minimum required for unemployment security (13,573 euro in 2022), you cannot be a member of an unemployment fund and are not entitled to the basic allowance paid by Kela. The conditions for previous employment will not accrue for any period in which your YEL income is below the specified limit.
In Elo's Online Service, you can view your YEL income and make any necessary changes immediately.
YEL income in 2022:
• Minimum: € 8,261.71
• Minimum for unemployment security: € 13,573
• Maximum: € 187,625

The contribution bases for your YEL insurance in 2022
Your confirmed insurance contributions for 2022 are now available in Elo's Online Service.
Are you planning to hire an employee?
Handle your matters through Elo's Online Service
• Print out certificates.
• Request a payment extension for an invoice.
• Adjust the income amount.
• Report any changed information.
Take the service into use here >
Are you receiving electronic invoices yet?
If your company has an e-invoicing address in use, you can enable it through our Online Service. Remember to log in to Elo's Online Service as a corporate customer.
Elo is here to help and support you
Elo's Online Service
is always available for you to use whenever it's most convenient for you. For TyEL and YEL insurance matters, please call us at +358 (0)20 694 730 (weekdays 8 a.m.-5 p.m)