Elo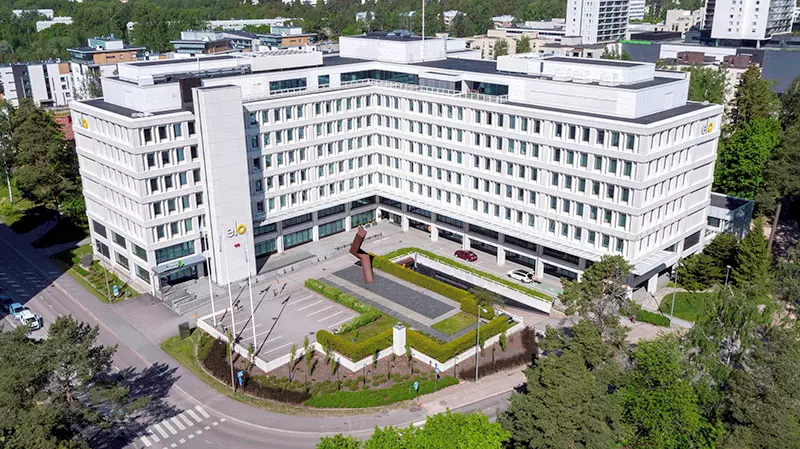 We are Elo, a large Finnish pension insurance company. We make sure that our customers get the pensions that they have earned. We help our customer companies succeed and to rise to the challenges of changing work life. We manage our customers' pension funds profitably, securely and responsibly. The pension funds are carefully diversified – internationally and into different asset classes. They secure pensions and set a foundation for sustainable profits decades into the future.
One third of all Finnish companies and about 40% of self-employed people in Finland have chosen Elo to manage their pension insurance needs. We have been entrusted with the provision of future pensions of around 500,000 employees and self-employed persons, the payment of pensions for 252,000 pensioners and the management of EUR 28 billion in investment assets.
Elo was born on 1 January 2014 with the merger of LocalTapiola Pension and Pension Fennia.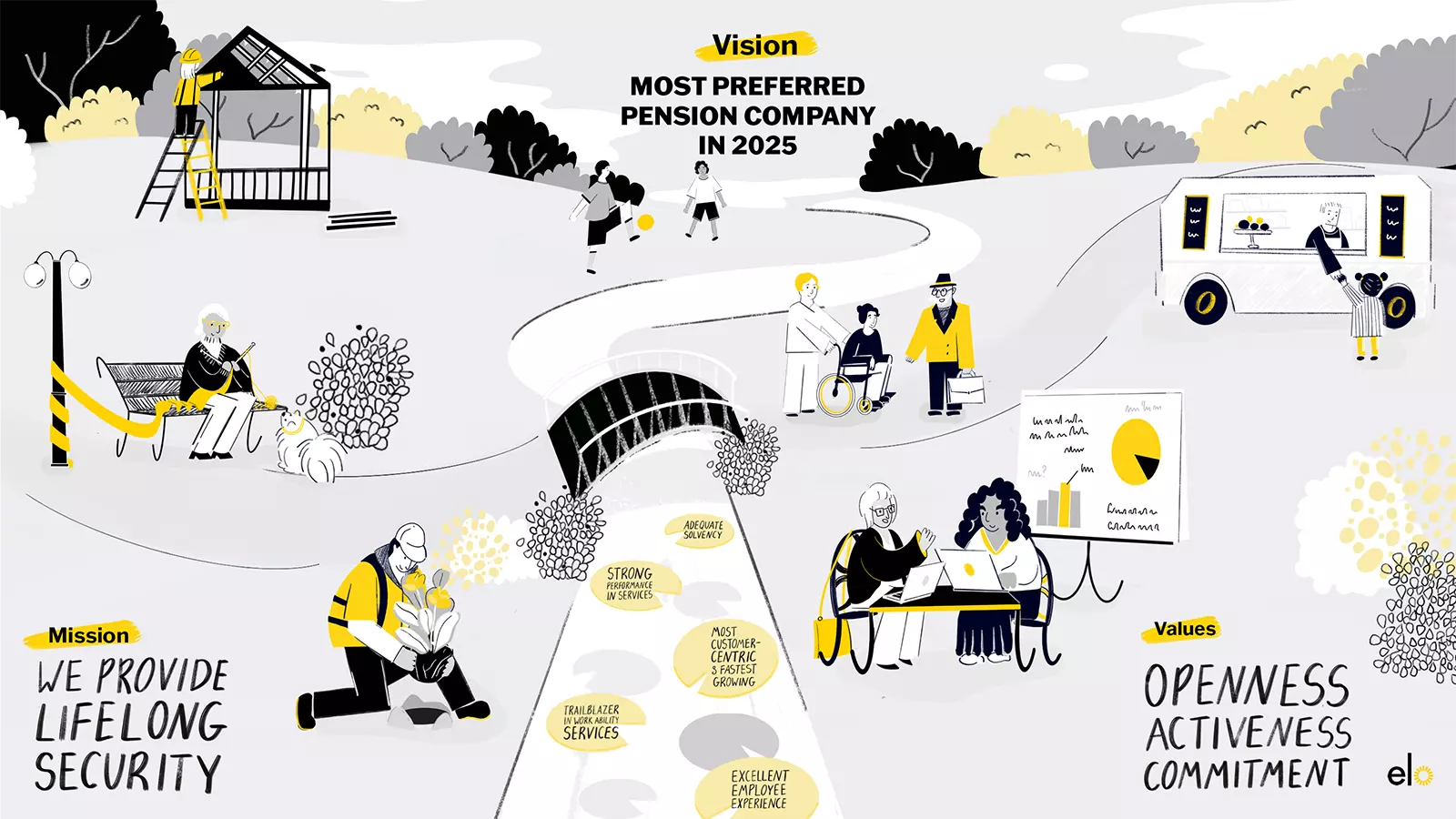 The Board of Elo has approved Elo's strategy for the years 2023–2025. Elo wants to be the most preferred pension company in the industry by the end of the strategy period; the most preferred among current and potential customers, current and future employees and co-operative partners.
Elo's mission, the reason for its existence, is to provide lifelong security for its customers. Elo ensures and will ensure that its customers receive the pension they have earned, now and in the future. The company is also dedicated to supporting its customers in their work ability management undertakings and making sure it invests all employment pension assets responsibly.
Elo's values were redefined as part of the strategy process. The chosen values express how Elo operates, what the company considers to be important and what Elo wishes to achieve in the future. Openness reflects Elo's desire to be open in the face of both tailwinds and headwinds. Activeness reflects Elo's sense of curiosity and its pursuit of renewal. Commitment reflects Elo employees' dedication to handling customers' matters as if they were their own.
The values and mission are long-term in nature and extend beyond the strategy period, while the vision is focused on the end of the strategy period in 2025.