Elo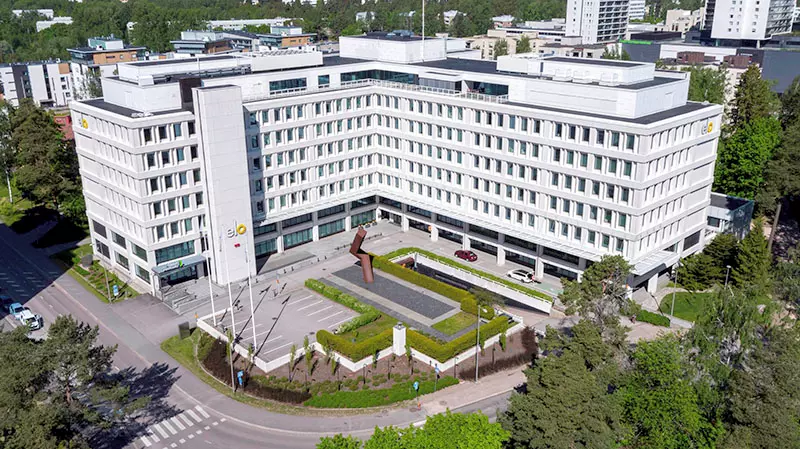 We are Elo, a large Finnish pension insurance company. We make sure that our customers get the pensions that they have earned. We help our customer companies succeed and to rise to the challenges of changing work life. We manage our customers' pension funds profitably, securely and responsibly. The pension funds are carefully diversified – internationally and into different asset classes. They secure pensions and set a foundation for sustainable profits decades into the future.
One third of all Finnish companies and about 40% of self-employed people in Finland have chosen Elo to manage their pension insurance needs. We have been entrusted with the provision of future pensions of around 500,000 employees and self-employed persons, the payment of pensions for 244,000 pensioners and the management of EUR 28 billion in investment assets.
Elo was born on 1 January 2014 with the merger of LocalTapiola Pension and Pension Fennia.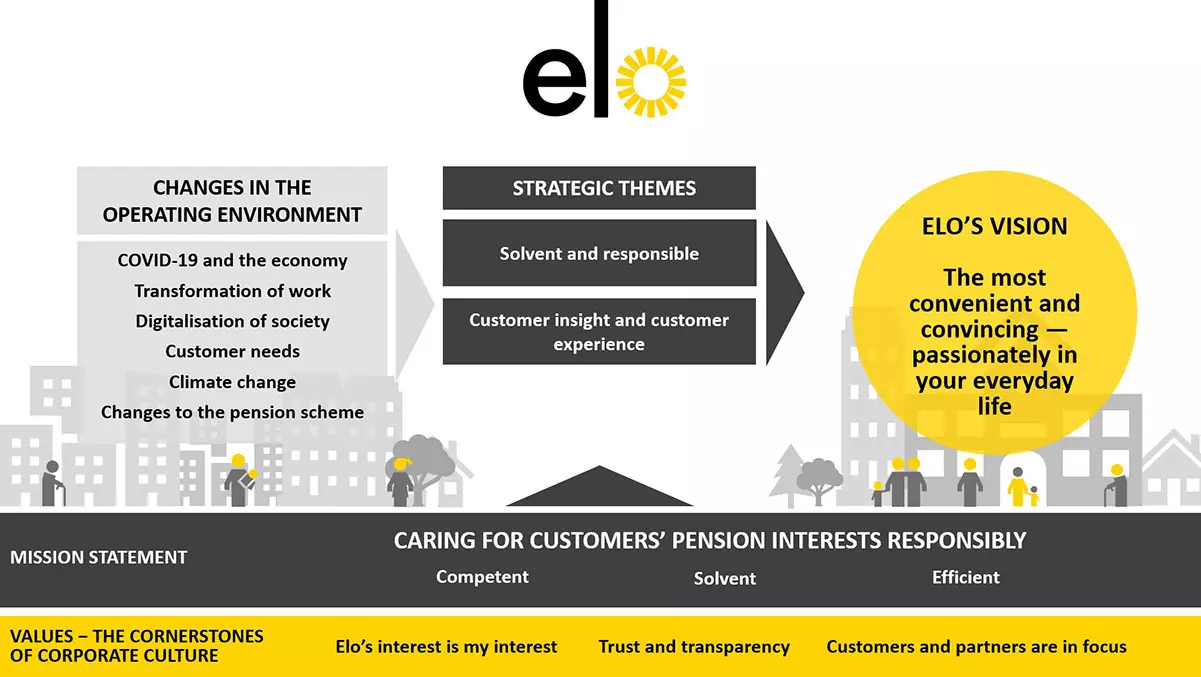 The Board of Elo updated Elo's strategy during June 2021. Our strategy is founded on our basic mission. The mission is "Caring for customers' pension interests responsibly" and our vision is "The most convenient and convincing – passionately in your everyday life."
We have selected two strategic themes to guide our activities. The themes are "solvent and responsible" and "customer insight and customer experience". Within a decentralised pension scheme, the justification for our existence is that we continuously develop our expertise, our solvency and the efficiency of our activities.