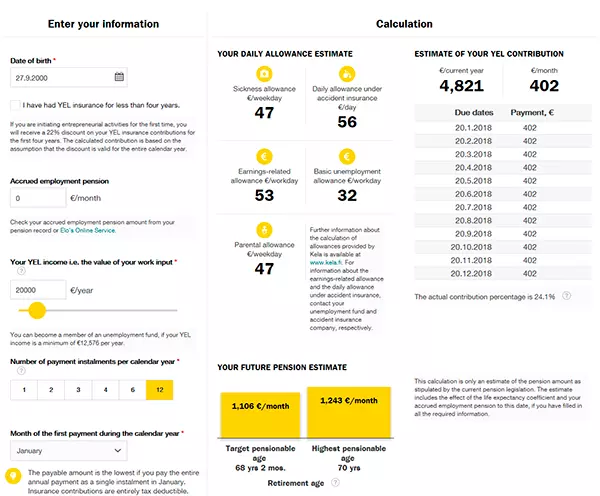 YEL calculation
Elo's versatile YEL calculation service enables you to see how the amount of the reported YEL income will impact on the amount of your future pension and insurance contributions. You can also see how your YEL income would affect different social benefits, such as the sickness allowance.
Customer information concerning the coronavirus situation
This page covers issues that Elo customers should know in light of the current coronavirus situation. The page will be updated as necessary.
What should I do in the following situations?
Elo is here to help and support you
Elo's Online Service is always available for you to use whenever it's most convenient for you. For TyEL and YEL insurance matters, please call us at +358 (0)20 694 730 (weekdays 8 a.m.-5 p.m)