Effortless insurance management using Elo's Online Service
Elo's Online Service makes managing the TyEL and YEL insurance matters quick and easy. Whether you are an employer, self-employed person or accounting firm representative, the service provides you with everything you need to manage employment pension insurance matters. The same service also gives you access to your company's pension and rehabilitation information for use in work ability management. In addition, large-scale employers are provided with tools intended to prevent and manage work disability risks and the related costs.
Authentication for the Online Service is possible using personal online banking codes or a mobile certificate for identification.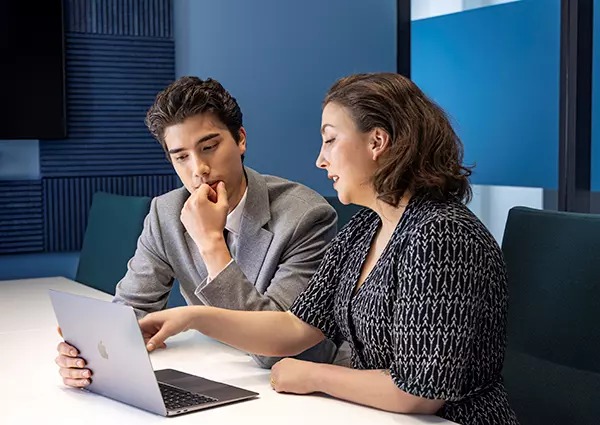 Elo's Online Service enables you to:
Print out certificates

Adjust the YEL income

Request a payment extension for an invoice

Review information reported to the Incomes Register

Monitor the company's rehabilitation and disability pension cases

Assess the current state of the company's work ability management activities

Plan, monitor and evaluate work ability management projects.

Here's how to take the Online Service for company customers into use
Complete an Online Service Agreement.
If you are an individual who has the right to sign for the company, you have immediate access to our Online Service.
If you do not have the right to sign for the company, complete and print out the Online Service agreement so that it can be signed by a person in your company who does have this right. Send the agreement with the appropriate signature to us at verkkopalvelusopimus@elo.fi using our secured e-mail service.
Would you like to authorise another company to manage your insurance matters in the Online Service?
The entire process can easily be done online.
Authorising an accounting firm or other party to utilise the Online Service is possible by simply filling out an Online Service authorisation.
If the authorisation details are being filled in by someone other than an individual who has the right to sign for the company, the authorisation will be sent to the person with this right to sign by e-mail for approval.